South Asian Indian Destination Wedding Photographers
In our own words...
Weddings for most are typically a one-time affair, but we have indeed found ourselves in the middle of that love story where for some it has undoubtedly happened twice! Having started our small wedding photography business photographing many a church ceremonies in Northern Virginia, Washington DC and Maryland metropolitan area, within beautiful vineyards like;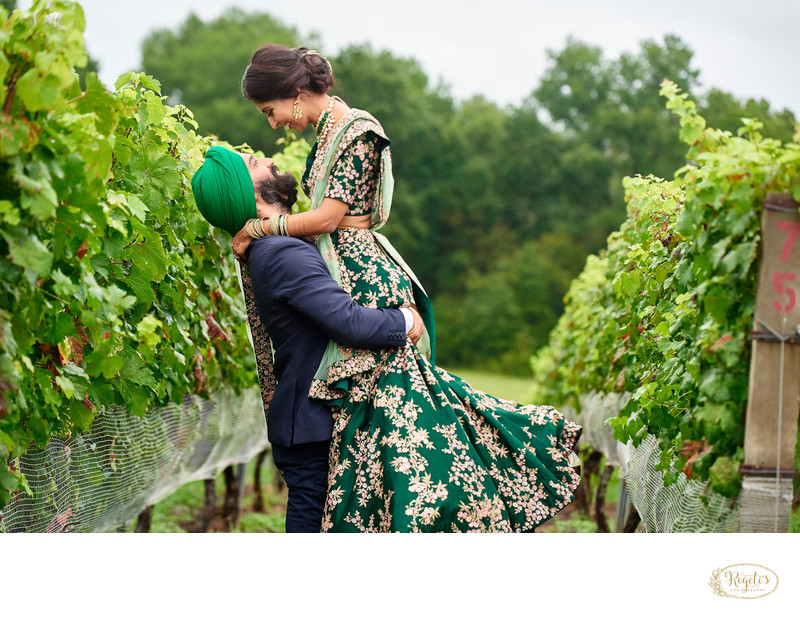 Morais Vineyards and Winery, Unicorn Winery, Bull Run Winery and the areas elite golf clubs to name a few; Trump Winery, Stonewall Golf Club, Congressional Country Club, Lansdowne Resort including a few private residences covering unique weddings and receptions; it was soon that we realized our business began to shift as we moved into covering more large scale events that sometimes would have the ceremony outdoors but due to the client's large guest lists required ballroom/convention centers with enough guest rooms to accommodate friends and family from all over the globe.
However, what we noticed was that it was our South Asian Indian Brides who were requiring photography expertise for indoor events yet wanting to maintain that romantic feel to their special event at the same time. It was then we were quickly labeled and regarded as the leaders within the South Asian Indian market in the United States. We have been commissioned to cover high-end, high profile luxury weddings as one of the most sought out photography teams not only in the Washington DC, Maryland, Virginia, and Philadelphia regions requested to provide coverage extending on through to the depths of Kerala backwaters in India. Mastery of both on/off camera flash and studio lighting techniques give us an ability to understand each client's wedding event when shooting from all angles. This insight has made us truly stand out in what can often enough feel like a saturated market.
South Asian Indian weddings, whether Hindu, Muslim, Sikh, Christian or the many others in-between tend to come with many facets in general and the complexity of the South Asian wedding fuels the fire within us throughout our client's entire celebration(s). Being in the business of covering weddings now surpassing 15 years comes with a bit of experience in understanding the culture, parental relationships and of course the different traditions associated within each region of the South Asian population.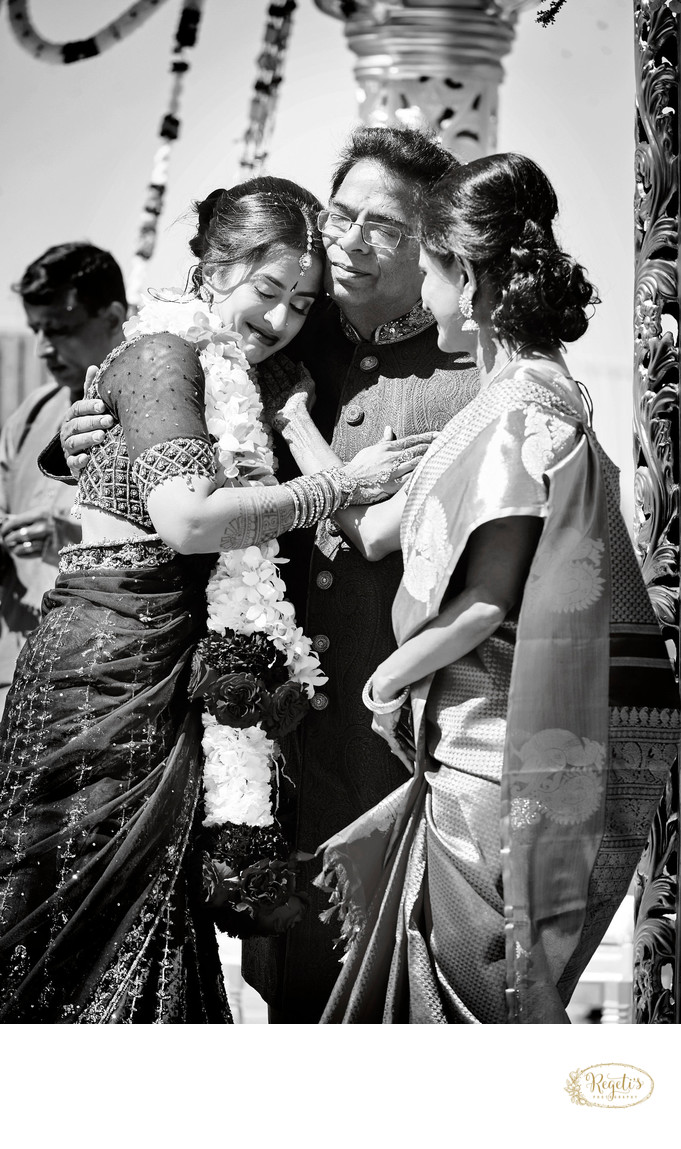 What it is as a photographic DUO that truly sets us apart from the rest and provides us with an advantage of how we approach and photograph every one of our events is not only the importance that we place on having a relationship with each one of them. However, moreover the power of insight which we have gained throughout our own culturally blended experience as a couple/family, equally being able to relate to our client's and their families wants and needs. To honestly know and understand the meaning and purpose behind all aspects of the process. An engagement ceremony/reception or the start of your actual wedding celebrations. With ceremonies such as the; Gauri pooja, chooda ceremony, haldi/pithi ceremony, maiyan ceremony or that of the mehndi, sangeet and/or garba celebrations along with many others that can take place leading up to our client's wedding day. Some details on the most important aspect of an Indian Hindu Ceremony can be found on our blog with title Hindu Wedding Ceremony. Most of our clientele are American's born and raised that hang heavily onto their Indian roots. They profoundly respect their culture - with parents who have similar yet different expectations for their wedding day. Often enough we have been told that as a culturally blended couple we have ever so gently been able to merge the gap allowing the two generations to compromise as needed to provide imagery that everyone can appreciate and cherish.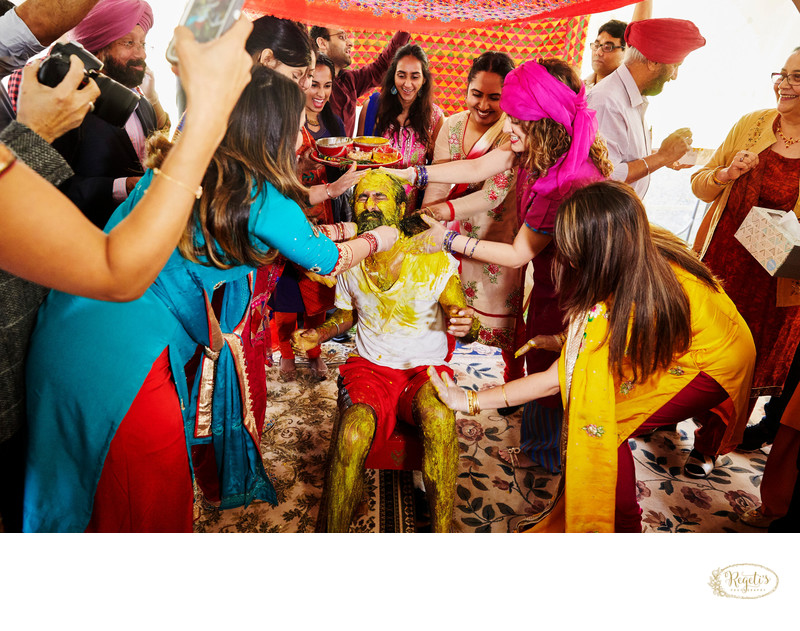 Our wedding gallery will allow you as a prospective client to gain a better understanding of what you can expect from your wedding day captures as you scroll through some of the most recent and relevant work that we have done over the years. Should you find that it compels you, feel free to drop us a line or place a ring as we would love to hear from you.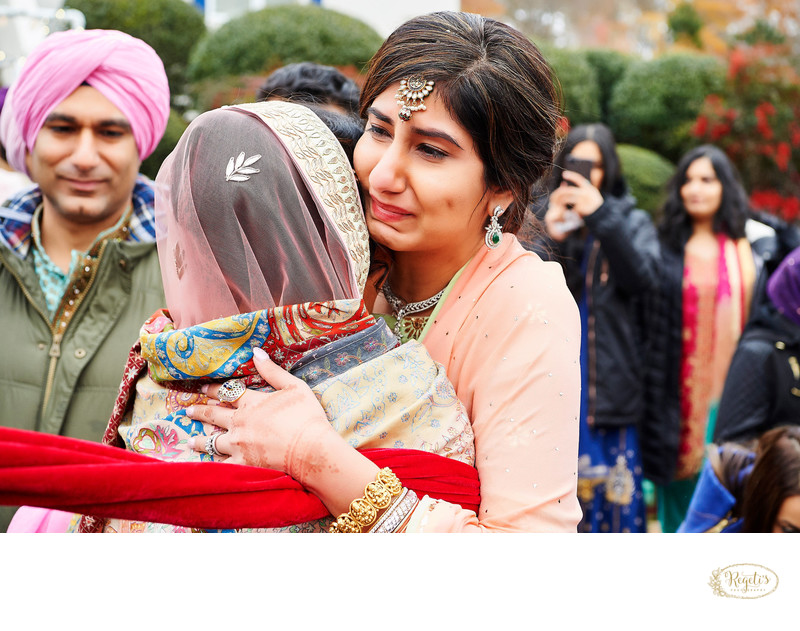 South Asian Indian Weddings in Philadelphia and Lancaster Pennsylvania
With a rather huge Indian population in the tri-state region, it's no surprise that Philadelphia and pockets of Lancaster Pennsylvania are hot spots to those clients looking to have their events in the surrounding areas especially those Penn State alumni's!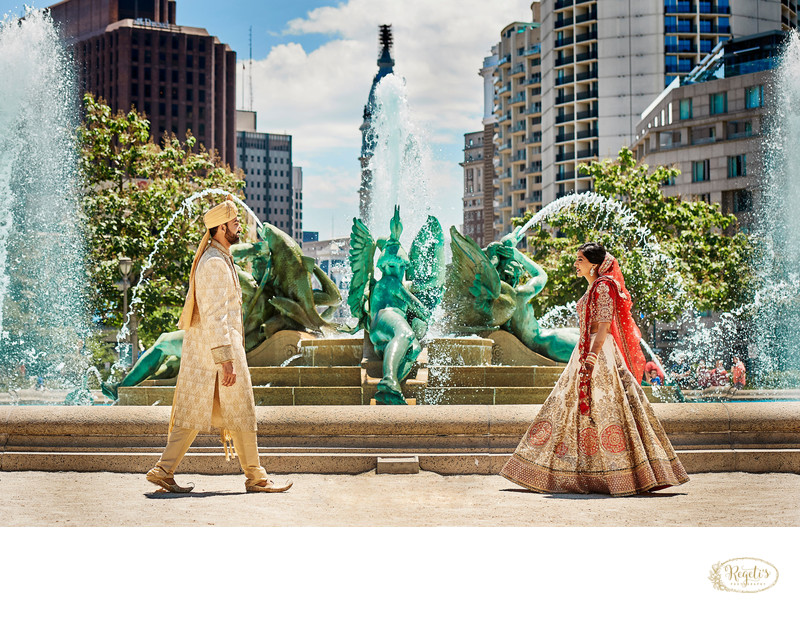 A few popular finds in terms of wedding venues for most might be the Park Hyatt's The Bellevue-Stratford Hotel, Please Touch Museum and the Benjamin Franklin Museum are a few of our favorites for sure!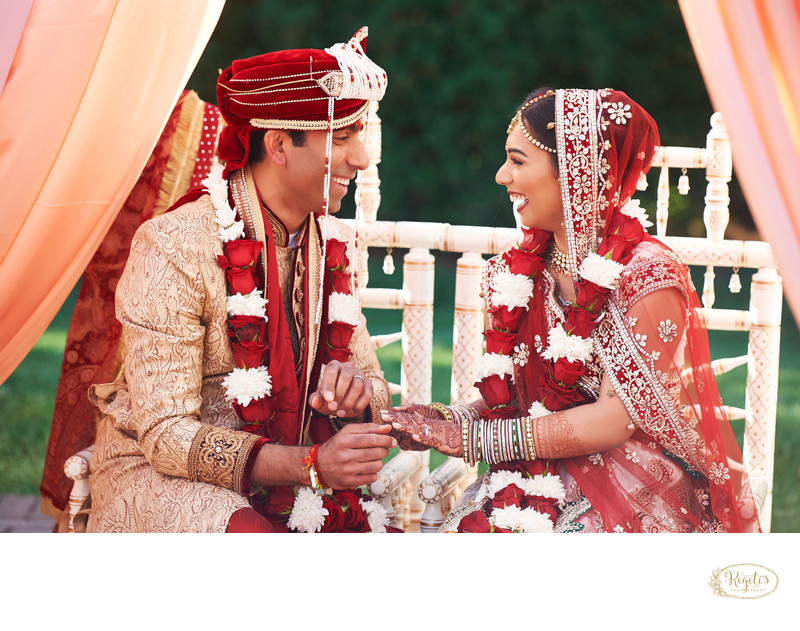 As some are going for a more traditional feel to their day but wish for a more light and airy backdrop Lancaster is the true backdrop to give a Southern feel to your wedding without having to go South!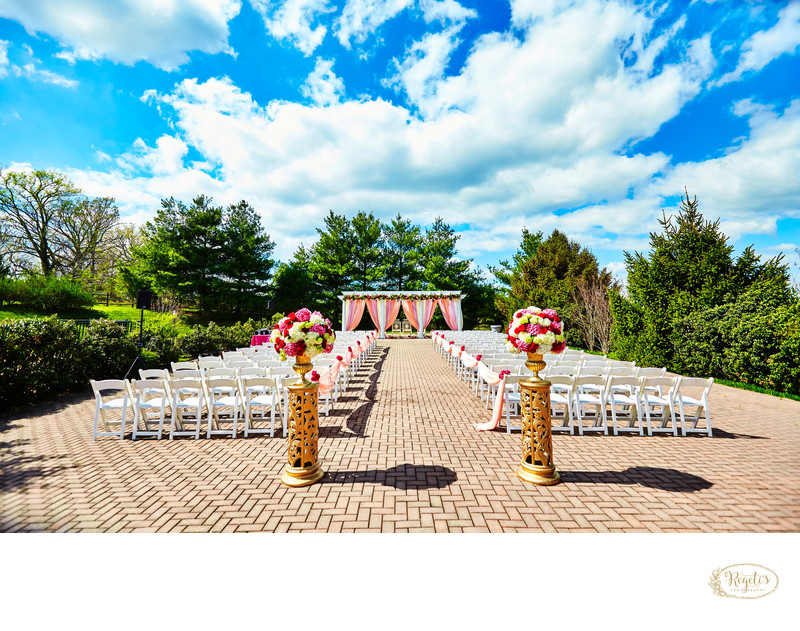 Our Promise to Our South Asian Brides and Grooms
Our promise as a married couple with children of our own and 20+ years of skin in the game of marriage - we can guarantee that you won't find another set of South Asian Indian Wedding photographers in Washington DC metro (or even in DMV region) more committed and aware of the surroundings taking place on your wedding day. As one of the longest standing photographers specializing in South Asian Indian wedding and events we pride ourselves on the fact that we have been looked upon by not only our industry but our many, many happy clients as the gold standard of South Asian wedding photography. With close proximity here in Washington DC it places us in a position to be well known globally as not only local talent but destination photographers around the world covering South Asian wedding on a wider spectrum where ever your destination may take you. Regeti's Photography is without a doubt the most experienced and reputable South Asian niche specific small businesses established on a global platform allowing you to be at ease whether hiring us to shoot events locally or beyond. From South Asian Indian weddings in Dominican Republic, South Asian Indian weddings in Jamaica, South Asian Indian wedding in Cancun, Punta Cana, Playa del Carmen, Los Cabos, and Tulum Riviera Maya, Cabo, Puerto Vallarta, Punta Mita in Mexico and through out India to include the Hyderabad Convention Center in High Tech City to the deepest part of southern Indian through the backwaters of Kerala a the Kumarakom Lake Resort of Zuri Hotels.
Will will continue year after year to bring the best of the photography elements to our South Asian Indian Brides and Grooms. Through our expanding knowledge of new technologies, our constant upgrading to the latest quality gear and equipment, commitment to perfecting our technique and our ability to build relationships with our clients that last far beyond the day of their celebrations. In an effort to give back we continue to give back not only through our teaching and speaking engagements within our community through community involvement and the donation of our services as we provide our talent to non-profit organizations throughout the year.
For our South Asian Indian brides, there is a solace in knowing that our backgrounds combined originiate from those similar to that of your upbringing. Committed to your American heritage while respectful of your Indian roots we will provide imagery that reflects every aspect of that and speaks with clarity, class and an unsurpassed refinement of beauty throughout our captures while with you. Our commitment to your family and desire to be a true representation of who we are flourish throughout all our imagery. When looking through our images we want you to feel as if you could literally step back into time and truly relive each moment. If you find yourself feeling that - there's no looking back as the fit is could not be more right and we would be absolutely delighted and honored to share in your wedding day providing you with images that you can see yourself a part of before we have begun taking a single click!
Washington DC, Virginia, Baltimore, Maryland Wedding Photographer
(703) 314 7861 - info@regetis.com
© Regeti's Photography, 332 W. Lee Hwy, #310, Warrenton, VA 20186