About Us



As a team together we provide photography coverage for each and every one of our events whether it be a

multi-day South Asian Indian Wedding

or a

Western Style American wedding

, both near and far. Employing three additional associates to help us cover our larger scale

multi-cultural events

ensures that coverage will always be complete. Every event that we are commissioned to cover is completely indicative of the day, as professionals we work with each of our clients to provide photography coverage that will be reflective of their desires on the day of; whether that be a take charge role or a more of a behind the scenes approach. We pride ourselves on the fact that our images are natural, true to the color and moments that take place during our time with you. We promise you, no two

weddings

for us have ever been the same, and we would not expect yours to be any other way!

As with any event professional, we try to share work on our site that not only happens to be some of our all time favorites, but that will allow you to see that through our approach, outgoing personalities and organic photographic style - we have the ability together to effortlessly capture some of the most memorable occurrences throughout our time with you, whether that be one, two, three or more.
Through our personal journey with marriage and family, it is what truly fuels our passion. We are reminded daily of how precious time is, how quickly it passes us by with our grandparents, parents, and children - we know firsthand that no moment should be taken for granted and every minute is worth documenting in some way or another. When we aren't shooting our ideal way of spending time is at home with our crew - whether it be around the fire pit outdoors, baking cookies or a friendly game of chess, although I do admit it can get rather competitive around our house. The guys are outnumbering us 4 to 3, even more so if you add in our two pups!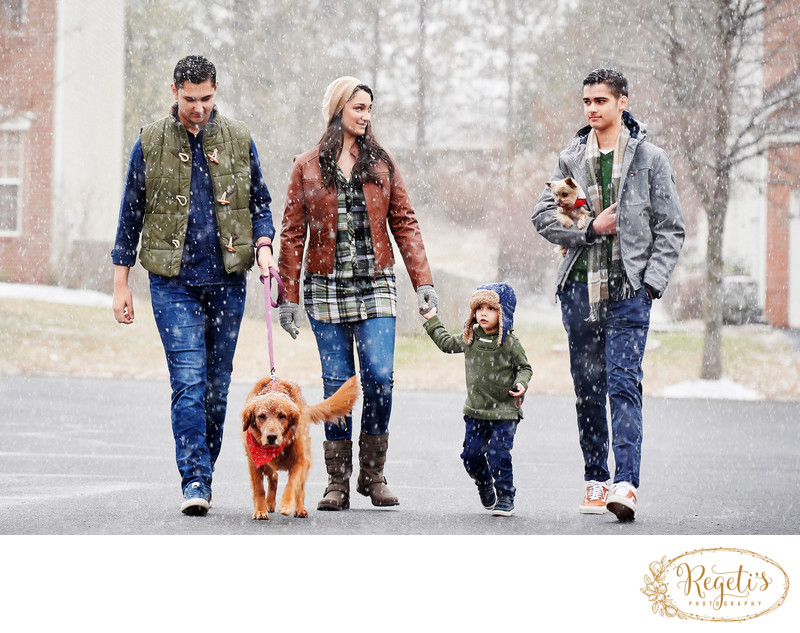 Our NICHE
It is not often that you find professional wedding photographers racing towards and settling into a "niche", however at some point we realized a large portion of our business very quickly became the South Asian Wedding market. In many ways we did not go seeking a niche rather it simply sought us out on it's own. It is safe to say that our wedding photography is not only true to what you see, it is the MOST raw and organic in nature, true to its capture.
When we first began our business in 2004 we began coverage shooting commissioned events in 2005 we were providing coverage for mostly Christian church ceremonies with quaint receptions at local venues such as B&B's and vineyards in Virginia, hotels in Washington DC, Baltimore, Maryland and throughout the East Coast, broadening our coverage ethnically to include many indoor Jewish services/ceremonies which allowed us to grow strong in our ability to capture and control light - it was shortly into our career that we covered our first South Asian event hire and from there the rest was history - it opened doors for us that we never imagined were possible and while we love our quaint and intimate Christian and Jewish weddings we have found that most of the time, given the large guest list and attendees coming in from multiple countries and continents, that these clients tend to book services a little further out having caused us to have to turn quite a bit of business away due to our limited availability.
While our NICHE may be in the South Asian Bridal market please do not be mistaken the Regeti's love being able to mix things up and bring a new perspective to any celebration; our sole purpose in covering wedding events remains true to all our clientele and that is to allow their personalities, relationships with family and friends along with their decor and personal style to shine through in the imagery that we capture.
We do not deny that there are many factors that had a hand in our target client becoming that of the South Asian bride such as; our own relationship as a couple, our own experience as a culturally merged family inclusive of our love for all things that glitter and sparkle.
We believe that there is a perfect photographer out there for each client and we encourage you to reach out to see if we could be that perfect fit for you. Honestly, truth be told - typically all it takes is a phone call for us to know if there is chemistry, we tend to mesh quite well with everyone but it's that immediate connection that keeps the conversation going!
Get to Know Us
Everyone has a story. Ours certainly isn't the typical one of "Boy meets Girl" that's for sure. However, it is one that I never tyre over sharing or telling. Those with similar experiences not only have been able to relate to our story, but also find comfort in hearing our story allowing them to open up and share a little about theirs! We find often enough these stories come out quite fluently during our engagement sessions with our couples as we hear about their proposals, family challenges at times and their ability to conform and adapt, a merging that quite frequently is happening more and more between multi-cultures. We absolutely love hearing all of it, could possibly be one of our most favorite parts of being wedding photographers, learning of all the different walks in life from which people derive from and become who they are as individuals now merging all their experiences into their relationship as a couple.
We hope to be able to hear your story and share ours with you soon! With limited spots available annually for client wedding commissions we encourage clients wanting to reserve their celebratory date(s) on our calendar to call for availability and secure your date(s) on our calendar before it's too late. After all we are just as eager to get to know both of you!
Washington DC, Virginia, Baltimore, Maryland Wedding Photographer
(703) 314 7861 - info@regetis.com
© Regeti's Photography, 332 W. Lee Hwy, #310, Warrenton, VA 20186