How to choose a Wedding Photographer?
We live in a world now where there is so much talent in the industry and virtually you can choose a talented artist from anywhere around the world to shoot your wedding if budget permits.
So you are looking at photographers and among the sea of professionals you are trying to figure out how is it you should select one photographer from the next or even possibly narrow it down to your top 2 in order to meet with them and make your final decision. Here it is simply put…
As you are planning your wedding day it is so easy to get excited as you quickly become entered into a world that is saturated with images to cull through until your heart's content. Today's technology has put a great capture right at the fingertips of anyone who possesses a smart phone, given that they have natural light that is! Put any photographer with skill into a natural light setting and you are sure to have some favorites emerge fluke or not. However, going back photography is all about light; how to use it, control/tame it and incorporate it on the subject allowing it to come through controlled in your images – exposure being crucially important – especially with the white wedding gown as too much exposure and all the details of that dress are gone and most likely never coming back!
When searching for photo talent I encourage you to forgo the beauty of the initial shots; you know the beautiful window lit ones getting ready, the outdoor portraits and the bridal party fun shots outside with natural light and go directly to the back of the photographer's album and work your way backward. Reception shots can tell you a lot about the talent you hire, their skill set and the experience that any well-rounded shooter should possess prior to becoming a professional photographer shooting an event such as a wedding where imagery is everything to their client. You should be looking for images that have depth and are not flat, nor over or under exposed, the images should be sharp at some point within the frame and unless it was an intentional motion blur, they should have focus to them; capturing expression and content to draw the viewer into the image allowing you to be able to feel like you were part of the scene.
Any great photographer never relies on available light or the lighting team at a reception because most often it simply isn't enough or at any second could unexpectedly change causing them to miss the shot. How your photographer uses light or flash during your reception will be key in getting some of the most fun and artistic shots of friends and family as they engage in your celebrations whether inside or out. In the end, every outdoor wedding depending on weather takes the risk of being moved indoors and having a solid shooter you can trust and depend on to create great captures will be extremely important.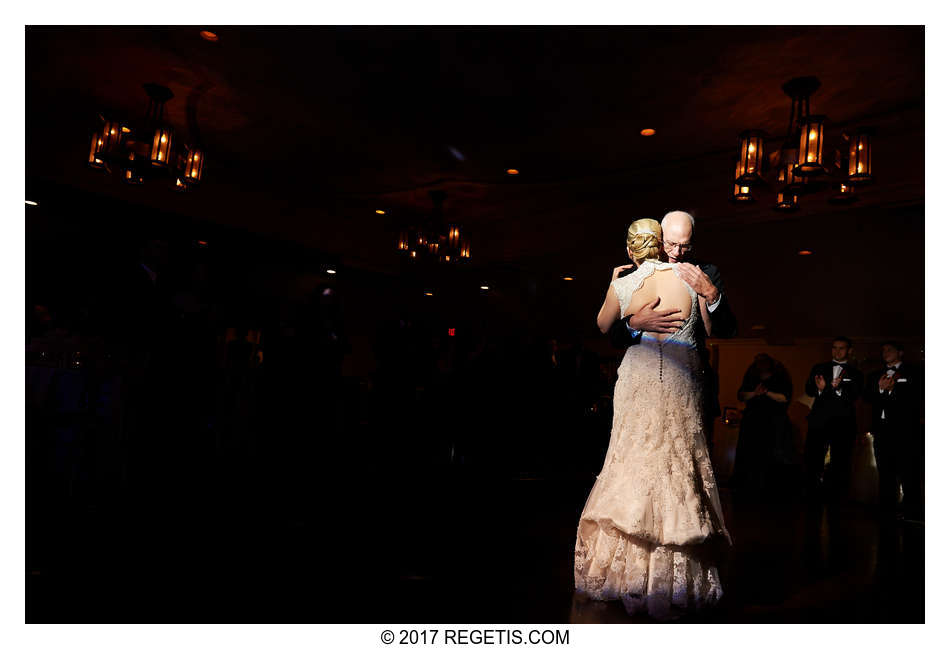 Now that you are excited about the ability and talent of your photographer make your way back to the beginning and allow yourself to fall in love, just like your dress your gut will steer you in the right direction once you have narrowed down your selection and met with your top picks. After all, this person or team will be with you the entire day, personality and professionalism are key to them adding to your day and not taking any from it by adding additional stress and worry. It is important to remember photographers want to be part of your big day as much as you want them to be key in capturing it. A great photographer will listen to all your needs, wants and help you to figure out the best way and plan to meet them all or at least most of them.




With that let me leave you with some food for thought when finalizing your photographer… a favorite quote of ours by Francis of Assisi

"He who works with his hands is a laborer.
He who works with his hands and his head is a craftsman.
He who works with his hands and his head and his heart is an artist."

Location: Black Horse Inn, 8393 Meetze Rd, Warrenton, VA 2018.

Keywords: Father Daughter Dance (2).




DC Wedding Photographer | Indian Wedding Photographer | Destination Wedding Photographer | Destination Hindu Wedding Photographer | Destination South Asian Wedding Photographer | Telugu Wedding Photographer | Top South Asian Wedding Photographer
(703) 314 7861 - info@regetis.com